We invite you to participate in our
New Year Offer
with guaranteed discounts and the chance to win a
100% discount
ON 3 GAMES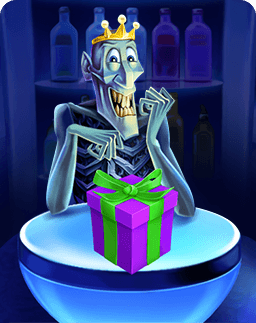 Instant Game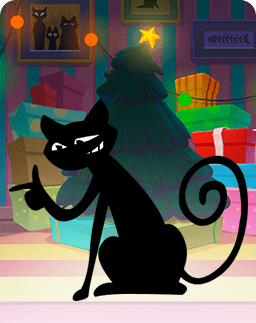 Instant Game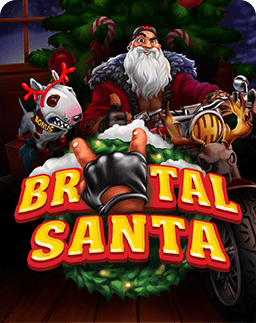 Video Slot
big win
Conditions: to place Xmas KenoCat in the 'New' section of your site, and Brutal Santa AND Christmas Party in 5th-7th positions in the 'Top' section of your site
-30%
Duration: 1 week from 11.12 to 18.12 OR from 18.12 to 25.12
super win
Conditions: to place Xmas KenoCat in the 'New' and 'Top' sections of your site, and Brutal Santa AND Christmas Party in the 'Top' section of your site, no lower than the 3rd row on mobile & laptop and visible without scrolling
-40%
Duration: 2 weeks from 11.12 to 25.12 OR from 18.12 to 30.12
mega win
Conditions: to place Xmas KenoCat in the 'New' section of your site, Brutal Santa on the 3rd or 4th position in the 'Top games' section of your site, and Christmas party on the 3rd or 4th position in the 'Top games' section of your site
-50%
Duration: 2 weeks from 11.12 to 25.12 OR from 18.12 to 30.12
The winner, who will get our
3 New Year Games for Free

will be randomly selected on December 31st from the list of participants who successfully followed the outlined conditions.

To participate in our offer, you have to fill in the registration form before 30.11.2020 and receive a confirmation email with the generated username. If you haven't received the confirmation email within 24 hours, please contact your Key Account Manager to ensure your participation.
Please remember to indicate a link to your website in the registration form.
NOTE* that if you are a platform provider or an aggregator, you should register each website as separate participants, and each will receive a different username.
We wish you the happiest of holidays and the best of luck in our New Year offer!
Registration Ends 30.11.2020:
Note*
The participant/winner of the promotional offer from Evoplay Entertainment is a partner that has fulfilled ALL the criteria outlined above for the following 3 of our games: Xmas KenoCat, Brutal Santa and Christmas Party.
For the duration of the offer, Key Account Managers will trace the fulfillment of the outlined requirements by participants and, if the selected winner has not followed all the relevant rules, Evoplay Entertainment has the right to reselect a winner. If you are an Aggregator or a Platform, you can enter multiple casinos in the promotion but each casino must be entered with an individual application form.
Only a single (1) casino can receive a 30%, 40%, 50% or 100% discount for the 3 games listed in the competition.
Only the 3 listed games (Brutal Santa, Xmas KenoCat and Christmas Party) are valid for discounts of 30%, 40% or 50%, or the grand prize of a 100% discount.